Father's Day is usually celebrated on the third Sunday of the month of June (falling on the 16th in 2013) and is meant to celebrate fatherhood and male parenting. A pretty cool concept in my opinion since while the father and child relationship tends to be a bit different than the one between a mother and her children, having a father to look up to is tremendously important.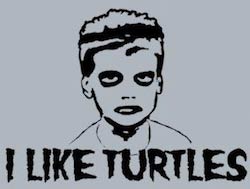 Plus, it seems like a pretty tough job! Looking back on my teenage years, my parents should be awarded a medal for their patience. With 3 kids suddenly switching moods from zombie-like to over-emotional diva must have gotten pretty tough at times.
If you're looking for some last-minute inspiration for Father's Day or trying to get an extra early start for next year, you may want to have a look at this article filled with great frugal Father's Day gift ideas. If ever you actually want to get some shopping done, pay a visit to our Father's Day 2013 deals round-up, which is loaded with deals from some of the most popular merchants on the Canadian web.