Such as in the case of Mother's Day, it's kind of hard for me to talk about personal experience when it comes to Father's Day gift ideas and as I mentioned in the article about Mother's Day gift ideas, we don't really celebrate these events too much in my family (maybe my parents are too humble, or they know we don't really have a lot of cash).
But what I lack in experience, I make up in imagination. Being a dude, it is much easier for me to put myself in my dad's shoes –and probably most guys' as well– in terms of guessing what he would like as a gift.
I've also learned throughout the years that I can't just rely on my creativity to offer tips, which is why I've done a little bit of research –to add to my awesome ideas ;)– and I have attempted to put them into two different categories: extra-frugal and mildly-frugal.
Extra-Frugal Gifts for Dad
Since every year is different, and your financial resources may fluctuate, you may not want –or be able– to spend too much on a Father's Day gift. Just make sure it doesn't show too much and there is no reason why it should. So here are some ideas that should make dad really happy –if done properly. Remember, a thoughtful gift can often be more appreciated than a really expensive one.
Outdoor activities, it doesn't matter if it's a hike, fishing or a bike ride, –whatever your old man or spouse is into– outdoor adventures can be a very simple and appreciated gift. Just show some enthusiasm and pleasantry to make it fun.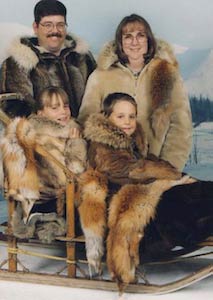 Figuring out your Family Tree can also be a nostalgic tear-jerking idea. Not only will it show your interest in your family's past but you will also potentially teach him something about his ancestors, especially since it seems that when dads get past the 50 mark, they start digging into their past in the hopes of learning where they came from. A website such as Ancestry.ca can provide really valuable information about this and the available 14-day trial definitely makes it a frugal idea.
Taking a Family Picture or some sort of photo montage can make great souvenirs. With these, not only will he have pictures of people he cherishes, but he will also be reminded of you every time he looks at it, making your gift truly stand out.
Cleaning his car can be a pretty cheap option –especially if you borrow it quite often– since, let's face it, not that many people enjoy doing it themselves. It should only take you a couple of hours to do a decent job (inside and outside) but good results are pretty easy to reach.
Cooking a meal he likes can be a tasty idea even if you're only a moderately-skilled cook. Simply pick something he really likes and prepare it while making sure to follow the recipe step by step. For example, my girlfriend's dad absolutely loves ribs, so we cooked some Guinness-flavoured short ribs last year year. I know he definitely appreciated it!
Sending Dad an e-card is another simple and frugal gift idea that is both quick and fun. JibJab is one of the best websites when it comes to sending funny and personalized e-cards. This isn't necessarily the most thoughtful gift but it definitely is better than nothing. Plus, with this one you could be living halfway around the world and it wouldn't make any difference as these cards are sent by email.
Putting together a CD compilation of some of your dad's favourite songs/bands. You could even create a mix of songs that you think he could potentially like. This may not work for everyone, but from personal experience, this idea is great for creating conversation and consequently strengthening the father/son or father/daughter bond. Even if he hates the music, it's still a great talking/laughing point.

Relatively-Frugal Gifts for Dad:
There are a few ways out there to get a decent gift for Father's Day without spending a fortune. One of the best ways to do so is by teaming up with your siblings. Another one is to enjoy one of the many sales on manly products available around that time of year. And there's nothing stopping you from doing both in order to get that "Whoa!" reaction that everyone hopes for.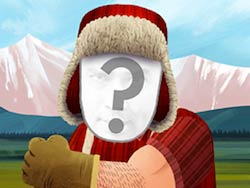 Outdoor equipment and tools are usually on sale around Father's Day –how convenient? Try stores like Home Depot and Rona to find a deal on an item –such as power drills– you know he's been eyeing for a little while, but probably hasn't been willing to shell out on himself.
Deals on Sports gear are quite frequent around this time of the year which also opens up a whole world of fun possibilities. Find discounts on everything from fishing equipment, golf accessories to hockey gear.
Electronics is another category of items that is discounted around Father's Day. Stores like The Source, Best Buy and Future Shop, which rarely miss an occasion for a sale, are especially active around this period of the year. Some popular items like digital cameras, ereaders, headphones and other cool gadgets are available for some of the lowest prices of the year.
Cologne is another product that is often discounted around this special occasion. Personally, if I got this for my dad, he would probably look at me with a look that says: "Did you recently hit your head real bad?", but I'm sure a lot of dads would appreciate this gift, especially as it's one of those luxury items that men often stop themselves from splurging on or potentially feel embarrassed about buying themselves.
Pretty much everything that falls under the Food category of gifts is also a solid idea in my opinion. Consider everything related to eating, from the BBQ gear to actual cookbooks. A lot of men tend to think with their bellies and if you manage to get them something they don't already own, I'm fairly certain that you will get some positive reactions.
In the end, it all comes down to one thing: what does your dad or spouse really like? Try to zero-in on a topic or a category and think about everything related to it. Let's say he really enjoys wine, then try to think about all the things associated with wine tasting from the accessories, the books, the classes to the wine itself– surely there is something that he'll appreciate and that fits your budget. If you can't think of anything, find another one of his passions or interests and repeat the same process. Just remember, sometimes the most simple ideas can be the most appreciated ones.
Ready to get shopping? Visit our Deals for Dad round-up, which is loaded with some of the top special offers available on the Canadian web.
How about you? Do you have any gift ideas for Father's Day? Anything I may have forgotten?