Are you finding yourself stuck for ideas when it comes to Mother's Day? I have to admit that I've had my fair share of 'lack of inspiration' in the past. Mostly, I think it's in part due to the fact that my family never really celebrated Mother's Day for some reason and so, I didn't get the knack of it for quite some time.
When I started hanging out with my girlfriend's family, I realized for the first time how much fun you could have on Mother's day as it's all about the ooo's and the ahhh's. So I set out to get the best gift for mom this year to try and put some spark back into the event for our household, and you never know, I may end up encouraging my sister and brother to start shopping too.
So I wanted to share with you from beginning to end my quest for learning on what kind of gifts to get for the different type of moms that are out there, since after all, no two moms are alike.
Gifts for the Fitness Mom
It looks like the fad or life-style choice of being fit is back, and loads of people are putting more effort into staying in shape. If my local park is anything to go by, moms aren't escaping this trend.
Now, I have to admit that giving any kind of gift in the realm of fitness or weight loss can be a bit tricky as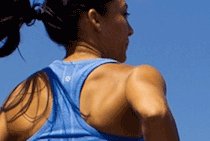 you don't want to come across as high and mighty or to make her feel insecure about her weight. But if your mom is into sports and fitness, either recently or have been for a while, then you are most likely going to get a smile when you hand over the new sports bottle you got her.
So if your mom is a fitness buff, then you may want to check out deals on exercise books, sports apparel, jogging shoes, workout DVDs and fitness equipment. In terms of where to look, I'd definitely start by checking Lulu Lemon or some of the new deals available at Sportchek. The latest special offers for Under Armour Canada could also be worth a look.
Gifts to Spoil your Mom
I know spoiling your mom is pretty much the objective behind every gift, but the point of this idea is to take this concept to the next level. For example, not all women like going to the spa or getting a massage, but the ones that do usually can't get enough of it. It's kind of an awesome gift because moms have a tendency to not treat themselves enough and a spa day is one they will most likely consider to be a treat –or a mammoth box of chocolates for that matter could do the trick as well.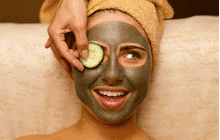 There are loads and loads of spas out there, and I wouldn't check out just the closest ones. The further the spa is, the more likely it is that this specific treat will feel like an escape from real life. I think one of the reasons group buying sites still exist is for spas, so don't hesitate to check out Groupon and Living Social (and others) for some specials going on at the moment. Also there's SpaFinder which offers a wide selection of gift cards for most North American spas.
Gifts for a Book Devouring Mom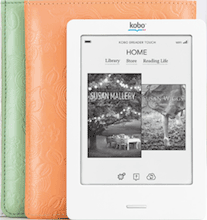 It may sound like a very simple idea, but Oprah and I agree that most moms would like to receive a novel by their favourite author or a new writer in their favourite genre. Try using the Amazon recommended books feature to help on this score or if your mom has entered the 21st century with bells on, then maybe an e-reader would be right up her street (my personal favourite is the Kobo Vox), along with some e-books. If you need help on which stores to look at, our Book section from the Category page should help you out.
Gifts for the Picture Loving Mom
If you have never put together a photo book, then you are most certainly missing out –but you probably have more disposable time because these things can suck you in. If you want to make your mom cry while you look around at your siblings with the look that says "yeah, that's right, your gift has just lost the battle for greatest mothers day present of all time" then a photo book is the way to go. This being said, the cheese factor can reach dangerous levels with this type of gift, so try to do it tastefully. Picaboo is a great site when it comes to helping you make a picture book.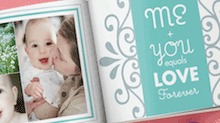 If a photo book is a bit too much for your taste, simply getting nice pictures printed out and framing them could also do the trick –the only drawback being that you might not be able to grin at your siblings in a victorious way. If this Mother's Day gift idea floats your boat, have a look at Blacks.ca or stores like them.
Gifts for the Flower Power Mom
This is a classic and it just had to make it on our list. Sure, it's not necessarily the most original idea, but it would also be very difficult to mess this up. If you bought a gift for your mom last year and saw that same gift re-gifted or returned, then flowers need to be right at the top of your list this year.
Think about it: have you ever met a woman that said she didn't like flowers? I'm a guy and even I like fresh flowers.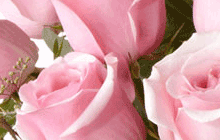 One of the cool things about flowers is the laziness factor, since they can be delivered right to her door! 10/10 on the lazy score, even better if you get them sent to her work (if she's still working of course) because she then gets to brag about you to all her colleagues– another win for you.
Websites like FTD.ca offer a wide range of flowers and arrangements, but there are loads of other comparable websites out there. Again, check out the Gifts category for the full run down of flower stores available in Canada recommended by us.
Gifts for the Low-Maintenance Mom
All right, this option is for people out there that have some spare time on their hands or that are the crafty type: the Do-it-Yourself gift.
As you may know, a mother's love is unconditional (at least it should be) and she probably wouldn't want her kids to spend rent money on disposable goods. So, this is why DIY can be one of the best options for a Mother's Day gift as it's the anti-guilt gift.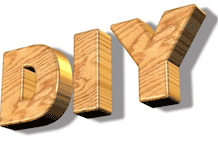 As an artist and DJ, my friend has been giving paintings or music compilations to his mom for the past few years and these gifts have gotten as much or even a better reaction than some purchased gifts. A mom will usually relish the fact that her kid spent some energy to create a personalized gift instead of just getting a present out of principle.
This is a bit of a hit or miss though, it all depends on if you have a skill or not. If not, then it may be best to go with one of the other options here.
What did you get your mom for Mother's day? Anything awesome that wasn't on this list? Let us know, and we'll make sure to add it.
Image credit: Thanks to all latest festival for the image