I don't know about you, but I absolutely love travelling. I find that it gives me something too look forward to on the short term, as it's difficult to get excited when it's too far in the future. Here's a fact; I simply don't like paying for plane tickets. Of course, there aren't too many ways around that, but there are a few things to keep in mind if you want to save on airfare, which is what I wanted to share with you today (from my bag of awesome, humble, travelling saving tips).
Keep in mind, it's not a magic formula, but if you have the time (and the will) following these tips will enhance your chances of scoring some pretty sweet deals.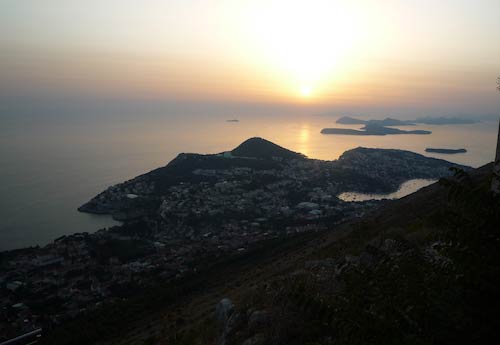 1. Be Flexible: If you have flexible dates, try playing around with your departure and arrival dates. You might be surprised with how much you could actually save. The difference between flying during the week compared to weekends can be considerable (weekends (including Friday) are generally more expensive in case you are wondering). There is no reason to be lazy here, considering a lot of websites will actually do it for you. Making things easier and faster. All you need is the flexibility to actually do it in the first place.
2. Focus on Tuesdays and Wednesdays: As the least busy days in airports, it just makes sense that prices will be lower on these days. Airlines also have the habit of releasing their deals on these days to get a bit of interest going. This applies to the days you will actually be flying on, but as mentioned on tip number 12, it can also apply to the day on which you purchase your ticket.
3. Shop Early: In general – except maybe for last-minute bookings – the earlier you book the more you will save. Let's say you need to visit your parents on a specific date (Christmas for example) the general advice is to book your flight at least 21 days in advance. Most airlines will raise their prices 15 days before the flight and once again 7 days before go-time.
Another trick, which is related with the aforementioned example, is to travel on the actual day of the holiday. For obvious reasons, most people (but you're not most people remember? You're a bargain hunter!) generally don't want to travel on these days, but they're usually less crowded and consequently flights are cheaper.
4. Book a Last-Minute Ticket: If you are not able to book early or you simply like living life on the edge, this can be a great option for you as airlines generally unload unsold seats at the last minute. For them it makes more sense to sell empty and standby seats for a fraction of the original price than not booking them at all. I personally got a flight from Paris to Dubrovnik (Croatia) for $40 bucks this way. It was awesome to say the least, but be prepared to be flexible with your destination.
5. Try as many Websites as Possible (including the Airlines own): Without going crazy with this, try checking out as many online booking services (aka search engines like Travelocity, Expedia, Orbitz, etc.) and aggregators (like Kayak) to compare rates. Here is an inside tip, after each price search on a website, clear your cookies, I have heard rumours that the websites jack-up the price if they know you are going to their competitors.
Don't take for granted that all of them have the same offers, and you never know, you may get lucky and get an extra discount from the actual website. You'll end up having your top 5 go-to websites which you will trust the most. Also, have a look at the major airlines own websites. Sometimes airlines keep the best deals for their own website and don't necessarily deal with search engines or aggregators.
6. Book with Low-Cost Airlines a.k.a. Discounters: These carriers generally have lower prices by offering fewer comforts on their flights or by charging extra for traditional passenger services (like priority boarding, food and beverages, seat allocation and checking bags). In Canada, Porter Airlines, Westjet and Air Transat can be considered in this category of carriers and are definitely worth checking out when shopping around for airfare. Personally, all I want is to get to my destination in one piece, with the least stops along the way, so I don't really care too much about the extra comforts. So I always make sure to have a look at these carriers first.
7. Cross the Border: : The average amount saved on the purchase of a round-trip flight is $425 (by flying out of the U.S. instead of Canada). This is mainly due to taxes, fees and other charges which amount to a 15% to 33% difference. So flying out of a nearby American airport is definitely worth considering when planning a trip abroad. Check out this short article which includes further information about why flying out of the U.S. can be so advantageous.
8. Book 2 Different Fares instead of a Round-Trip: This is a possibility worth exploring if you're not satisfied with the rates available for the destination you wish to visit. It can take a little bit of extra time/effort to research, but the savings may be worth it. I paid just $600 to fly from Montreal to Paris (and back) last August by using this method.
9. Book a flight with a Carrier that Guarantees the Rate: There's nothing more frustrating than purchasing a plane ticket to only find out that it's $100 cheaper a couple of days later. You could potentially get a refund if you ask nicely, but there's no guarantee. The only way to be a 100% sure that you get a refund is to buy a ticket with a carrier that guarantees its rates. These will usually give you a voucher for a future booking. It's up to you to follow it up though.
There are some search engines like FlightNetwork.com that will credit you the difference in the case of a price drop. So this way you get some extra peace-of-mind, but you need to think that you may use that site again in the future to be worth it.
10. Book a Vacation Package (flight + hotel): Obviously this only works if you actually want to book a hotel. It will most likely be a better deal than just booking a flight. Also, keep in mind that you will end up getting a far better deal if there are two of you travelling since hotel room prices are based on double occupancy.
11. Try Bidding: I kept this tip for last as it isn't necessarily my favourite one (I've tried doing this for a hotel room a few times to unconvincing results). But I had to include it as it has the potential of helping you score some great discounts. Websites like Priceline.com offer this eBay-style bidding option and are somewhat popular. There has to be a reason for it, right? Anyway, the recommended way to approach bidding on these websites is to select a destination and a date, find the lowest price available on the web (through a search engine), shave about 15% to 20% off the lowest price you find and use that amount to bid.
Some websites like Hotwire.com offer a similar but slightly softer approach to this. They will make sure you get to your destination on the date of your choice, but the risk is that you will only know your full itinerary and what company you will fly with after you have paid. This can be a great way to save money, but there is a risk of spending a lot of time stuck at the airport between flights. Sure, you will most likely end up with a great deal, but the journey may be a bit taxing, or you may travel with a company you've previously sworn against.
12. Purchase Flights from Monday to Wednesday: From personal experience, rates usually are at their highest from Thursday to Monday. of course, there are some exceptions but this is a trend that we have noticed through trial and error. Rates tend to be at their lowest on Wednesdays only to go back up the next day.
Like any other trend there are going to be exceptions, but like for gas prices, keeping in mind these patterns can make a considerable difference. there is a bit of an element of risk here, as rates may not get lower until the very last minute. So keep tip number 3 in mind and don't wait until 15 to 21 days before your departure date, unless you're willing to take a chance with a last minute rate.
So, here's the complete low down about finding cheap airfares. I hope it will help you get amazing deals. How about you? Do you have any tips for other readers? I'll make sure to add them to the list if they make sense.