Just looking at my Facebook feed on Black Friday proves in my mind that nearly everyone with access to a credit card has gone crazy over Black Friday. In fact, reviewing our analytics, we had one of our highest traffic days of the entire year on Friday. What many of you don't know is that the savings for Cyber Monday (the Monday following Black Friday, which is on 29th November 2021) can actually be bigger than that of Black Friday (use the link to distinguish between the different coupons for both events to compare – see what I mean?).
Why the Cyber Monday Deals are Bigger
How do stores get rid of all of their excess stock from Black Friday? Their shelves need to be cleared to make way for new stock and the fastest way to do so is to offer even more discounts. Granted, not all stores do this but don't forget that Black Friday is still a traditionally high street event, and online stores get a little less love on this day. On the other hand, since the Monday following Black Friday is dedicated to online shopping, and online stores usually have less overheads, they are able to pass those savings onto the consumer with more ease. Plus, since this year Black Friday and Cyber Monday occur a week later than usual, merchants have 4 weeks instead of the regular 5 weeks to make the most of the Holiday sales.
Should I Buy now or on Boxing Week?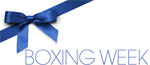 Boxing week is notoriously a brilliant discount event for a huge variety of items, especially seasonal products like Christmas decorations, wrapping paper and so on. From my personal experiences in writing, enjoying and analyzing Cyber Monday deals for 10 years now, I would say that it's better to get items like electronics, gadgets and nearly anything you can think of that would be more applicable online (think online services, or stores that don't have a huge physical presence on the high street – like Amazon) during Cyber Monday.
How to Make the Most our of the 30th November 2021 Sales Online
Marc-Andre mentioned to me over a coffee yesterday that he really enjoyed my step-by-step process of how to save for Black Friday. So I decided to use it again here with a few tweaks to make it Cyber Monday applicable. It's simple, and to some obvious, but maximizing efficiency and savings should always be a primary goal.
Steps to Saving:
Step 1) Make a list of all the items/products/services you want to get people as gifts for Christmas and any birthdays coming up. Also make a list of any items you will almost certainly get for yourself over the coming months (to save in the long run);
Step 2) Set your alarm clock to go off on your lunch break at work on Monday 30th (if you can't make that time, then try your look to see if any offers are still running or wait until Boxing Week);
Step 3) Search in your favourite search engine for "Buy xxxx in Canada" and hopefully, a list of different places to buy your product should come up;
Step 4) Review the first 3 and decide which has the cheapest price (bearing in mind shipping costs);
Step 5) Once you have decided which store to buy your item from, come back to PromotionalCode.ca and look at the A-Z tab to find the store you selected, and click it.;
Step 6) Now review the coupons listed and select one that best suits your needs;
Step 7) Apply the coupon(s) you selected at the store's checkout.
And enjoy the savings!
There were a few things that I didn't manage to snag on Black Friday so I am using Cyber Monday and Boxing Week to get all the gifts I need–the latter event is more gifts for 'me' than anyone else. What did you manage to snag and what discounts did you get?