Have you been thinking about buying a new vehicle? According to industry specialists, from Fall to year-end is the best period to score deals on a car. That's right, it turns out that the car retail industry is no different from others.
If you analyze sale cycles and wait for the perfect timing to complete a purchase you should increase your chances of enjoying some of best deals of the year. But why Fall one may ask? Keep reading to find out.
The Reasons Behind This
Dealerships often have until the end of December to reach the sales objectives set by the maker, pushing the latter to offer discounts on certain models. This is even more true for brands that have a vehicle that has a chance of winning the 'bestseller award' of its category. Hyundai and Honda often go toe-to-toe in this department in Canada.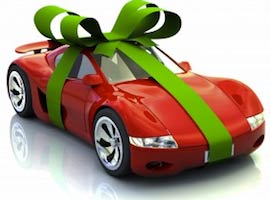 Keep in mind though, that the opposite of this can also be true. For example, dealers will be more open to negotiating the price of a vehicle that isn't popular compared to one that is successful but just not enough to be on its way to winning a 'bestseller award';
The Fall period is also a great period to purchase sports cars as well as convertibles. For obvious reasons these types of vehicles aren't too popular during Canadian winter and this pushes dealerships to get rid of overstocks before year-end, also often throwing in some extra features.
One last Tip
Here's a tip that one of my friends who works at a dealership gave me, which should help you enjoy a great price: When you're ready to make your big purchase, show up on the last business day of the month, just a few hours before closing time. Apparently, at that moment dealers are eager to fill their monthly quotas or reach bonus thresholds, consequently pushing them to not turn down any reasonable offer.
How about you? Do you have any explanations as of why Fall is the best period of the year to purchase a car? Also, you may be interested in reading the following article about the 5 things to consider when choosing the vehicle you can afford.