With hundreds of books out there centered on improving your self in emotional, intellectual and economical ways, get inspired on what to read in 2013 with our list of the top 5 motivational books.

For extra savings on any of the following books, be sure to check out the coupon pages for each of the stores in our books category.
Update: Due to the popularity we have extended this into a 2 part series. See the books 6-10 here.
1. How to Win Friends and Influence People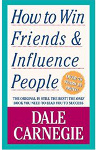 A quick and easy read, Dale Carnegie's book is sure to change anyone's outlook on life. Though written in the 1930's, all of the vital facets behind human relations are covered and a light is shined on just how much learning how to deal with people can change your life.
A fun fact about Carnegie is that he was actually born as a poor farmer's son and worked his way through college. After hearing Carnegie's 14-week course, Leon Shimkin, Simon & Schuster's business manager at the time, turned the lecture into an overnight sensation.
Note: This is one of PromotionalCode.ca staff's favourite books because all of the principles continue to apply to today's day and age. It's a definite must-read for everyone in all spheres of life.
2. The Power of Why

Ever wonder how some people can get a lot accomplished in a fast and efficient way? Amanda Lang's new book will help you understand how curiosity can be used to better relationships as well as to increase creativity and in consequence, productivity at work.
Speaking of which, Amanda Lang is the co-star of CBC's The Lang & O'Leary Exchange, a segment covering the inside scoop of the business world, while still offering provocative thought mixed with a passionate sense of humour.
3. Debt-Free Forever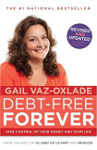 Anyone, whether in-debt or not, can benefit from Gail's tips on how to stay on track, especially when budget-planning can seem like an overwhelming task. She even provides an easy-to-follow guide on how to get out of debt in 36 months or less.
Advocating that money management requires nothing more than discipline and responsibility, Gail Vaz-Oxlade is the leading expert of Canadian financial planning. Great thing is that if you have a question, you can Ask Gail a Question here. Give this book a try, what do you have to lose?
4. Freakonomics
While exploring subjects that aren't normally compared to each other, Levitt and Dubner have created a worldwide sensation, which has been turned into a Freakonomics: The Movie and has even been followed up with 2 books: SuperFreakonomics and SuperFreakonomics Illustrated.
Among the topics explored, you will find out about:
"Which is more dangerous, a gun or a swimming pool? What do schoolteachers and sumo wrestlers have in common? Why do drug dealers still live with their moms? How much do parents really matter? How did the legalization of abortion affect the rate of violent crime?"
In fact, there's a whole website dedicated to Freakonomics and interestingly enough, the way the whole concept began. Turns out that after Stephen J. Dubner, a New York journalist, shadowed award-winning economist Steven D. Levitt for an article feature, a partnership evolved and a worldwide-known book was born.
5. Getting to Yes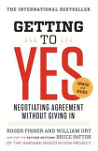 Though seemingly overwhelming initially, the art of negotiation is one that can come in handy in all lifestyles and career spheres. From negotiating a salary raise to even the best price for a Christmas tree, learn how to win negotiations without reacting or getting angry with this 1981 fantastic book by Roger Fisher and William L. Ury.
Likewise, take a look at the YouTube video below about William Ury's TED talk: the walk from "no" to "yes", which showcases a simple way to create agreement even in the hardest situations.
Update: See the 6-10 motivational books here.
Which personal finance books do you think are worth the read in the beginning of 2013?