After much anticipation and hype, the iPhone 5 has arrived in what can be described as a thinner, longer, lighter and faster version of the iPhone 4s. Although the rumour mill didn't create as many far-fetched concepts and prototypes as last time around. The arrival of new Apple products always create their fair share of speculation–especially their mobile devices– and the iPhone 5 was no exception, as expectations were extremely high prior to its release.
The new edition, which is available for pre-order at the online Apple Store and will hit Canadian stores on September 21st, has been qualified as a prudent evolution from its predecessor by some industry analysts. Instead of going for jaw-dropping technical leaps or reinventing the wheel the way it did with the first iPhone, Apple has opted to put the emphasis on the strength of its platform and the plethora of content it offers online.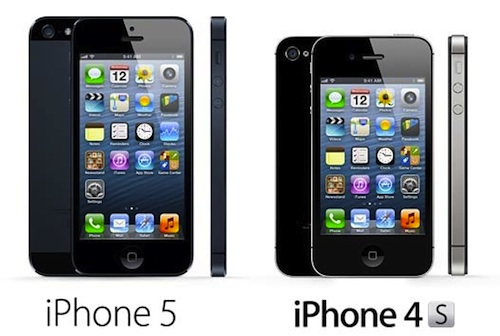 Of course, there are noted improvements, like the fact that it's 18% thinner, 20% lighter and that the retina display as expanded from 3.5 to 4 inches (offering a 5th row of icons). The iPhone 5 will also support 4G LTE networks, be equipped with the faster A6 chip and offer improved battery life, improved camera as well as an additional microphone/speaker (for a total of 3). This newest edition also addresses a potential technical flaw that irritated many iPhone 4 and 4s owners by replacing the crack-prone glass back by mostly metal.
Now, will you be among the iPhone enthusiasts who will run to stores to get the iPhone 5? Or are you among those who frown with disdain at the notion of purchasing Apple products? Personally, I'd say I'm somewhere in between. I definitely see my self as an Apple fan but I don't consider myself brainwashed just yet. So, while I'm impressed with this new device and its promise to deliver improved data speeds and battery life, I'm not the type to run to the store and spend my hard-earned cash on the latest gadget to hit the shelves. How about you? Will these improvements be enough for you to buy the iPhone 5?