At PromotionalCode.ca we're always on the look out for potential ways for Canadian shoppers to score deals –It is our specialty after all– and Easter is no exception. So, we've gone ahead and assembled a list of products or categories of items on which shoppers can expect to score deals during this sweet period of the year.
Be warned though, this list has a twist to it. Don't expect to find deals on chocolate and gift baskets in it. This round-up is all about rebates that will hopefully help you relax and feel better.
1- Travel: This holiday being situated right in the middle of one of the biggest travelling seasons of the year, it is positioned ideally for travelling sites like Hotels.com, Travelocity, Bookit and Expedia to offer rebates of up to 50% on accommodation and cruise bookings. Plus, with Easter often comes the opportunity for a long weekend out of town, which are always awesome to seize and have the potential of creating loads of great memories.
2- Spa Offers: Speaking of getting out of town, Spring is also an ideal period to head to a spa and kick back. Everything goes by so rapidly these days that we often forget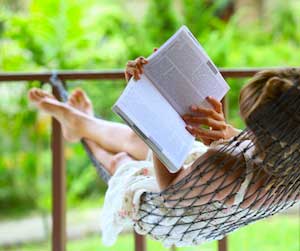 to take the time to simply enjoy life. Website that specialize in gift cards for spas like Spafinder and Wayspa will mostly likely have a deal for you. Listing all the closest ones in your region, they always make sure to have all sorts of special offers for their customers to enjoy.
3- eBooks: A good novel can be an ideal companion for the Easter weekend. It doesn't really matter if you have the chance to get town or not. You will be able to escape reality by diving into the book of your choice. You can be into thrillers, fantasy, science fiction or romance, sites like Kobo, ebooks.com and AbeBooks will have you covered and at a discounted price on top of it.
4- Home Improvement and Home Decor Products: This last category is not necessarily as relaxing in the short term as the aforementioned ones, but it is definitely one of the most rewarding ones. Easter being synonymous with the arrival of Spring, the promise of longer days, and yes, Spring cleaning and home improvement. For practical reasons, most people put off these chores until all the snow has melted, often reaching a point where they are craving some change, and stores know that. This is why merchants like Home Depot, Sears and The Bay offer a plethora of discounted offers on home decor, furniture and other related items like small and big appliances.
The Bottom Line
All right, this complete our little round-up. Hopefully these special offers will help making your life fun and relaxing. This can mean taking it easy for a whole afternoon reading a book or it can also mean taking care of some chores you have been putting back for a while. Easter is usually an ideal period of the year to do these things and we hope that you will get to enjoy it.
How about you? Do you know of a category of product that seems to be discounted around Easter? Please let us know by leaving a comment.