The online community has been abuzz with rumors ever since The Daily's posting of a screenshot showing Microsoft Office running on an iPad. According to reports, a Microsoft Office app will be released in March 2013 for both iOS and Android users to enjoy Word, PowerPoint, and Excel.
Though a Microsoft Office app isn't currently needed in order to open Microsoft documents on Apple and Google products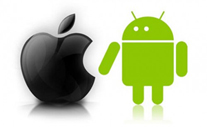 , such an app has the potential to allow users to edit their documents, a feature currently inaccessible.
According to bgr.in, the membership cost will be potentially priced at $8.33 monthly (for the full access package). This includes full access to 5 computers, 60 minutes of free calls via Skype, and 20GB of storage on SkyDrive. Speaking of which, have you checked out our promo codes for Skype?
Is it worth it?
Let's be frank here. Though Microsoft's introduction of a cloud-based service may sound technologically forward, reality is that a number of apps are already available via the App Store and the Play Store, which allow users to do everything the Microsoft app is promising to do. A good example of this is Evernote, which allows users to take notes that automatically sync to all of their devices.
The question on everyone's mind now is whether Microsoft's intention is to release a basic version of Office in order to entice users to upgrade by paying more. This is a tactic that Microsoft users are well acquainted with since it has already been established with PCs. Whichever the case, it appears that Microsoft's goal in releasing the longstanding program on iOS and Androids is to reacquire a good portion of the clients they lost to Apple's iWork.
Bottom line is that the Microsoft Office app doesn't seem particularly worth it considering the price and the already available apps.
What are your thoughts on the coming of Microsoft Office to iOS and Android devices?