We would like to take this opportunity to wish our readers Happy Holidays. We hope that you are spending some quality time with your loved ones and that you are making the most out of this special time of the year.
Even though we've been uber busy looking for all the best online coupons and discounts available on the Canadian web, every single member of the PromotionalCode.ca's team has a smile as wide as Elf on their face, since we all simply love this period of the year.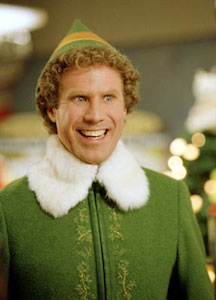 If you're interested in checking some of the best offers available for this year's Boxing Week sale, check out our page dedicated to listing all the top Boxing Week Canada deals for 2013. In it you will find offers from a variety of merchants including everything: Kobo, Newegg, Luisaviaroma, Land's End, Asos and Hotels.com.