In the endless debate as to whether Costco is worth the membership and more importantly, the money spent to buy in bulk, keep reading to finally figure out whether you should include Costco in your weekly grocery shopping or skip it altogether.
First of all, keep in mind that whether to shop at Costco or grocery stores (or both) is largely a matter of preference and there are a number of factors to consider.
1. Is it worth the gas?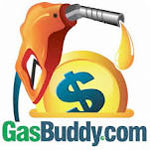 Is the nearest Costco only a couple of minutes away or does it require a longer drive than 20 minutes? Sure, the appeal of buying cheaper gas once there may be alluring but it may simply not be worth it, especially if Costco's gas station displays a minuscule price difference. In fact, GasBuddy is a handy tool (also available as a smartphone app) for figuring out whether the drive is worth it on that particular day.
2. What Do You Need to Buy?
In my experience of being a frequent Costco shopper, I have come to realize that fresh produce is rarely worth it except for lettuce and zucchini. Depending on your grocery list, I would definitely advocate for everyone to conduct their own price comparisons the first couple of visits they pay to Costco (or even the nth time). Either write the prices down on a piece of paper or quickly snap a picture of the price tag along with the item.
Food: I have noticed that the following are definitely worth buying at Costco: bread, Kirkland's K Cups, eggs, egg whites, beer and frozen vegetables. Other food-related items, such as canned and frozen processed foods largely depend on a given sale (but they sure taste good from Costco).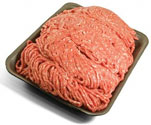 Meats: While fish (especially fresh salmon, sole and haddock) are all often slightly cheaper than at the grocery store, the rest (namely ground meat, chicken and pork) can often be found for much cheaper during promotions at grocery stores.
Household items: These are often Costco-worth-it when reduced in price during sales. I have often seen near to empty pallets of laundry detergent and Lysol wipes on prominent display in the aisles. Even these however can be had cheaper at other stores if coupons are taken advantage of and shopping during heavy price reductions.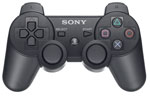 The rest: Keep in mind that video games, books and furniture often present a much better deal than other stores. As for diapers, many in the online savings community have loudly protested again Costco's selection due in part to prices and available brands.
3. Which Day Are You Looking to Shop?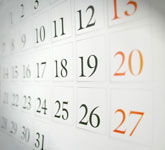 Though dependent on each area, high traffic areas tend to last from Thursday to Sunday.
Interestingly, while I have rarely seen the Solon olive oil get significantly slashed in price during Costco's busiest times, I have however seen it get reduced by up to $5 on Mondays and Tuesdays. This may most certainly be a matter of coincidence but either way, I urge you to conduct your own experiments on the items of interest to you.
The Bottom Line
In the end, whether to shop at Costco or a grocery store largely depends on each household's needs. While I used to be a weekly Costco shopper, I have since cut down on that shopping trip to maybe once a month and even then, mostly for non-food items because I would either find myself walking out with hardly anything in the basket or a much larger bill than I had anticipated (though granted, items were in bulk).
Let us know what you think about Costco! Do you prefer shopping at Costco, a grocery store or a combination of both?