We often think of Spring and Summer as the ideal seasons for dating, and rightfully so. With warm, nice weather, there are so many opportunities that don't exist during other times of the year.

Though the weather may be colder during winter, the romantic possibilities should not be underestimated. With Valentine's Day approaching rapidly, now is a great time to get in romantic mode and explore all sorts of affordable dating possibilities. All you need is a little thought and planning. Try a few of these fun and creative winter date ideas for all types of couples.
1. Make Art
Stay in and work on a piece of art or craft together. Do a painting, make a photo collage, build a small piece of furniture… whatever you decide, it's the experience that counts. In the end, you may even end up with a nice memento of the occasion and even if you don't, it's the experience that matters.
2. Have A Game Night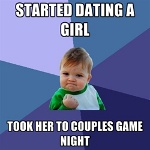 Whether it's board games, card games or video games, a little playful competition can be a lot of fun. Just don't get too competitive – remember, the objective here is to have fun with each other. If it's appropriate, go ahead and add "strip-" to the front of the game to spice things up. Take a look at our Amazon and Toys R Us pages for promotional codes and sales.
As an alternative, invite a few friends, pair up in teams and play games such as Cranium, Pictionary, Taboo, or Catan. Poker is also a great game that is very popular nowadays.
3. Take A Cooking Class
This is an excellent date idea for any couple, no matter how long they've been together. Both get to learn a useful skill in a relaxed environment among other people. Apart from being educational and fun, it provides a lot to talk about: "Kathy is really good with those knives!" Also, this generates obvious follow-up dates to practice what you have learned in the kitchen.
Though classes at fancy cooking schools can end up costing a pretty penny, those on a budget can try Loblaws' cooking classes, which range from $40-$50 per person for the evening. These are available in select cities of Alberta, New Brunswick, Newfoundland & Labrador, Nova Scotia, Ontario, Quebec and Prince Edward Island.
4. Gift Shopping Together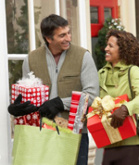 Spending a day together doing errands can sometimes be stressful, but if both members of the couple like clothes, hitting the shops can be a fun activity even if you are not looking to make a purchase at the moment. By helping each other pick out upcoming birthday and anniversary presents, you'll learn quite a bit of personal information about friends and family whilst becoming much more intimate. As a nice benefit, shopping together takes a potentially stressful activity and turns it into something fun.
Likewise, you can always shop online together – maybe even have a friendly competition on who can find the best discounts using our a-z of stores.
5. Lend A Helping Hand
One of the best date ideas, teaming up to help others can be a very intimate experience that leaves a lasting impression. Try volunteering at a soup kitchen, or offer to home-cook dinner or babysit for a family that needs the help. If you see the snow piling up on someone's driveway, offer to shovel it for free.
Try to be creative here, and choose something that is fun and personally meaningful. Here are some more ideas for ways to volunteer during the holidays.
6. Rent A Cabin In The Mountains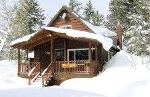 For a romantic getaway, head up to the mountains and rent a cozy cabin with a fireplace. Load up on hot drinks, blankets, and things to, talk about. Don't be embarrassed to ask around you to see if someone around has a cabin they would be willing to rent or lend you. You never know, if they are not planning on going to their cabin, people may prefer to have someone they trust around instead of leaving it empty.
While HomeAway.com and BedandBreakfast are great for finding a place to stay, take a look at our promotion pages for these 2 car rental websites: Enterprise Car Rental and Avis.
7. Watch the Stars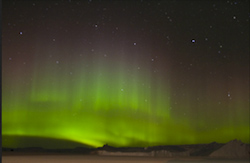 Although this may be tough to do in most big cities and may sound boring to the ADD generation, getting bundled up in warm clothes and spending some time outside looking at the stars can be a beautiful and humbling experience. The sky offers impressive tones of blue and there is something romantic about chatting while looking out for shooting stars.
You never know, you may even be lucky enough to catch some northern lights a.k.a. aurora borealis. This natural phenomenon is extremely beautiful and luckily we get to witness it from time to time. For those living in Alberta, you may want to check out aurorawatch.ca, a site that provides real-time updates about the probabilities of witnessing aurora.
8. Go Ice Skating
If it works in the movies…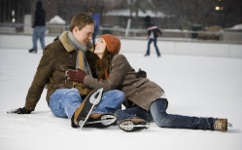 What are your favourite winter date ideas?