Select bowling centers in Canada and the United States are partnering with schools to offer registered kids 2 free bowling games a day — all summer long! Use this link to visit this organization's website and find a bowling center near you. Up to six kids aged up to 15 years old can be registered per account.
To get your kids involved, simply sign them up by clicking on the bowling center of your choice in the list available at KidsBowlFree.com. Once this done, you will need to create a Parent Account by filling out a short form with your name and address.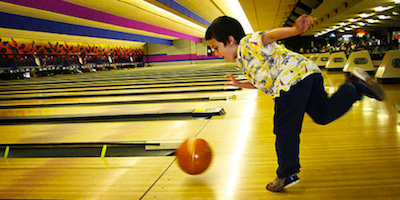 Once registered, you will receive coupons via weekly email on each Sunday throughout the program's duration. Of course, bowling isn't necessarily the most sweat-inducing activity out there, but it sure beats watching television all day in terms of helping your kids lead a healthy lifestyle. Plus, it can be quite entertaining.
When was the last time you bowled?