Did you know that Home Depot Canada offers a bunch of free workshops? This awesome idea aims to teach participants how to complete a variety of projects around the house.
Click Here to See the List of Upcoming Workshops
Participating is quite simple, head over to the page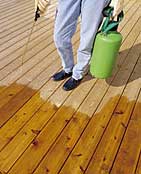 on HomeDepot.ca dedicated to workshops (access it using the link included above), consult the list of courses and dates, click on the DETAILS & RSVP button and sign up by using the link included on this page.
All workshops are available at numerous Home Depot locations across the country, so there should be one close to your home. Simply make sure to look out for each course's date as each one falls on specific days.
Workshops include:
Build flower planters;
Building a retaining wall;
Building a riding lawnmower;
Installing ceramic tiles;
Maintaining your deck;
Building a vertical garden;
I'm quite interested in the one about vertical gardens. Do any of these workshops pick your fancy? Which ones?