Here's the type of freebie we don't see everyday: world renowned universities such as MIT, Harvard and Berkeley making courses available online entirely for free. Interesting isn't it? These free courses are available at a website named edX.org and include introductions to Solid State Chemistry, Computer Science and Artificial Intelligence as well as many others.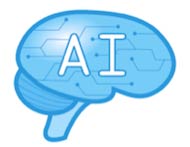 Of course you won't be earning credits by simply reading these, but if you wish to, you could actually follow these classes–complete with homework, exams and discussion forums–and ultimately earn certificates. So, for anyone who has ever been curious to know what a course from a world class university looks like, this is a great opportunity. Plus, if you're willing to put the needed effort into it, you could even earn a certificate from one of them.
The story behind this project initiated by MIT (Massachusetts Institute of Technology) is quite an amazing one. Led by Anant Agarwal, the director of MIT's Computer Science and Artificial Intelligence Laboratory, this project is meant to reach over a billion people and to hopefully offer higher education on a mass scale at the lowest cost possible. Ambitious don't you agree? Check out this article from Bloomberg for more details about this potentially revolutionary project.