Ever dreamed of being one of the vigilantes you sometimes see in Batman movies? Well, here's your lucky day. Steam and Warner Brothers have joined forces to offer you a free version of the Gotham City Impostors game where vigilantes dressed like Batman (kind of) are fighting an army of angry Joker lookalikes. Download the game entirely for free using the link located below and start participating in this multiplayer FPS mayhem.
Click here tot Play Gotham City Impostors for Free
This Game looks fun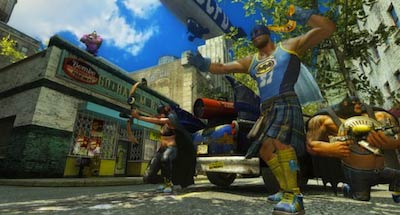 In my opinion, one of the best parts of the game–other than the fact that you can finally dress up as Batman–is the high level of customization it offers you. Sure, you could decide to be a pretty straight looking super hero, but why would you when you have to possibility of being a mighty muscleman on roller skates with a hunting bow? Another cool thing is that the game develops as you get better, unlocking new levels as well as all sorts of achievements. In the end, this game simply looks like loads of fun.
Not for Kids
Please note that this 1000+ levels video game has been rated 'Teen' since it presents blood, suggestive themes and violence, so I wouldn't let young kids play this one. Also, there are certain upgrades available for this game that are sold at the steam website, these range from $2.99 to $9.99.
Have you ever dreamed of being a superhero? Which one would you be?