Martha Stewart is known for providing some fine cooking advice. Summer grilling is one of the departments in which her and her team seems to especially excel. And to prove this fact there is a free PDF available on her website that includes 35 mouth-watering recipes for the barbecue.
Download your Free Summer Grilling Cookbook from Martha Stewart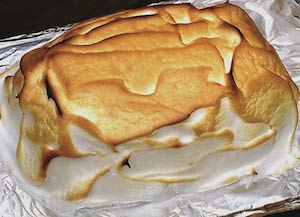 –
That's right – Barbecued Ice Cream
This selection includes recipes for everything from appetizers to desserts. Find awesome recipes for a grilled flank steak, BBQ nachos, grilled Texas rib-eye, Buffalo chicken salad, ribs, as well as barbecued ice cream. I know that last one sounds pretty incredible (I even had the guys in the office calling me a liar when I told them about this), but I'm not making this up – how could you? It's all there in this free cookbook. If you're the kind of person who needs to see it in order to believe it, you know what to do. Simply download this free cookbook and you'll get tangible proof as well as 34 other great meal ideas.
To download the PDF, just use the link located above, it will take you to MarthaStewart.com's grilling section. Simply scroll down to the bottom and look out for where it says "Summer Grilling Cookbook" and click on "Get the Recipes".

Browse a selection of Freebies available to Canadians

Sign up to our Famous FREE Weekly Top 20 Promotional Codes Newsletter