For a limited time, receive a free 3-step sample from Calico Minerals. It's quite simple to claim this package, which is meant to nourish and cleanse your skin. Keep reading to learn all about it.
Click Here to Claim Your Free Sample from Calico Minerals
To receive your free package, fill out the short form available at CalicoMinerals.com with your full name, email address and street address.
This process should take about a minute to complete and in exchange you will receive: a deep refining facial toner, a nutrient-rich facial serum and a deep nourishing facial moisturizer. Used together, the three are products meant to help you reveal an "amazing, supple, radiant skin".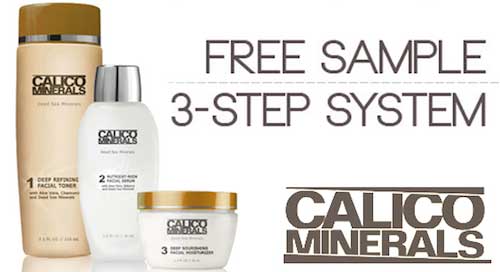 Please note that there is a limit of one package per household and that this offer should take 4 to 6 weeks to arrive to addresses located in Canada and the United States.
Have you ever tried Calico Minerals? If you have, let us know your thoughts on their products.