Biotherm Canada is giving away free samples of its Aquasource Deep Serum to anyone who takes the time to "Like" their Facebook page and fill out their short form.
Click Here to Claim Your Free Biotherm Sample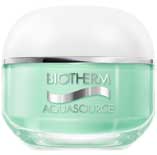 I felt compelled to talk about this freebie since I have heard great feedback about this deep hydration gel. My girlfriend has been using it for over a year now and she absolutely loves it. Actually, I am a bit ashamed to admit it, but I have even personally tried it during those long winter months –so I know what I'm talking about. To be honest, I am impressed with how well it hydrates without leaving any greasy feeling.
Here is the product description given at Biotherm.ca: "Biotherm's next generation AQUASOURCE formulation, delivers intense and long-lasting hydration. For plump and radiant looking skin".
Have you ever tried this product? Would you recommend it?