All right, it's now time for our 2011 Halloween Contest. The first of many contests to come. This time around contestants will be eligible to win a $50 coupon code from BuyCostumes.com applicable on the order of any item. From full costumes to accessories, it's your choice.
The Rules
The only thing we ask from you is to Like us on Facebook and to make a comment telling us about how you will disguise yourself this Halloween. Even better, if you can spice things up by letting us know if there will be a theme to the party you will be attending and how you will or won't respect it.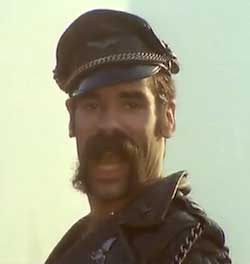 For example, last year me and my roommates welcomed our friends all dressed up as bikers. Some may say it made us look like this dude from the YMCA video from Village People, others will say we looked extra badass.
Anyway, don't be scared to have fun with this contest, the main objective is to enjoy yourself and to potentially get a little more out of it (like a $50 coupon code). So, share about this with your friends as much as possible and hopefully we can gain momentum and offer even bigger prizes next time.
Participate
Simply head to PromotionalCode.ca's Facebook page, Like us and leave a comment letting us know about your plans for this year's Halloween. The winner will be announced on October 21st.